Safer

Homes and Neighborhoods
A dead and diseased tree represents a safety hazard. With proper maintenance from our tree care specialists, we can rectify the situation.

Better

Shade
Trimming branches keeps trees healthy and maintains a comfortable temperature for your home, regardless of the season.

Stunning

Natural Beauty
Nothing puts an accent on a beautiful neighbourhood like a series of gorgeous, leafy tree-lined streets—the healthier, the better!
CONTACT US
---
We're happy to answer any questions you may have about our tree services. Please fill out the necessary information below for a quick and accurate reply.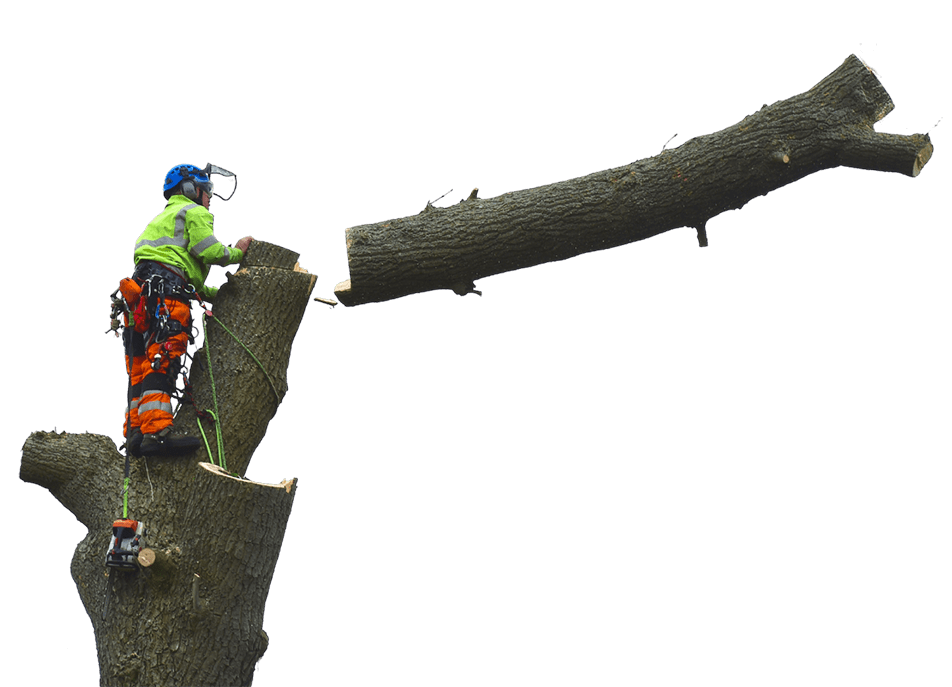 OUR

SERVICES
---
Our certified arborists offer a wide range of professional tree services, including:
Tree Surgeons and Arborist in Cornwall, Ontario
Rock's Tree Service is listed as one of the top 3 services in Ottawa. Our services promise to fulfill three very important goals. First is safer homes and neighborhoods. Our care and maintenance services help to rectify the situation of safety hazard caused by dead and deceased trees as well as falling limbs. Second is our services provide for better shade. When tree branches are trimmed regularly it keeps the trees healthy and helps maintain a comfortable temperature in your homes throughout every season. Our services ensure stunning natural beauty. Healthier and perfectly trimmed trees makes for the perfect accent on a neighborhood. We offer a range of professional tree services. We offer tree removal service wherein our professionals are gentle in removing your trees whether your property is too crowded or you have a felled tree. We offer stump grinding services which is necessary to avoid injuries and the beginnings of a new tree. We have trimming and pruning service as we believe that a well-groomed lawn adds curb appeal, improves the environment of a community and helps keep trees healthy. Get the aesthetic appeal back to your property for a neat and clean look with our hedge trimming service. Protect your ash trees from the emerald ash-borer which is a highly destructive wood-boring beetle. Clear the land and make natural paths for your convenience with our land clearing service whether for erecting a building or simply to provide a little organization in nature's chaos.
Our Cornwall tree experts carry 15+ long years of experience and dedication to the Capital Region in providing both commercial and residential service. Our professional specialists are certified arborist. They are dedicated towards maintaining the natural flora and fauna as well as the safety and integrity of your property. The market is filled with people who can cut trees. But we come under the select few in Cornwall tree care service who are dedicated and passionate and who carry a long history of customer satisfaction in the area of Ontario Cornwall. We are not just another tree felling service. Our years of experience in the field combined with our professionalism is what makes us stand apart. Since our employees are trained under Arboriculture Canada they're highly skilled in keeping your trees and property safe and healthy. We go beyond just professional service. We offer customer service wherein we provide free consultations if you want to know what trees are in your backyard or if they're healthy enough or maybe they need some chipping. Our company carries decades of experience in the business making us capable of handling a job of any size. After 10,000+ satisfied customers, 50+ years of experience, 9 employees and 2 awards for best tree service later we are a power to recon with. Call us on our phone number 613-725-7644 or send a mail on info@rockstreeservice.ca to know the estimates of our service price for your job.
Did You Know?
The Emerald Ash Borer is a huge problem for trees in the National Capital Region. This non-native and very destructive beetle has killed millions of ash trees in both Ontario and the United States, posing a major environmental and economic threat. By disrupting a tree's natural circulation of water and nutrients, the presence of just a few ash borers can kill an ash tree.The only solution is to treat the trees with insecticide or remove and replace them.
Learn more about tree protection from the destructive nature of the Ash Borer Beetle, the Forest Tent Caterpillar, as well as other important tree protection information here.You'll also find important tips on how to go about determining the ownership of a tree, reporting trees in poor health, how to get a distinctive tree permit, and more.
Need Access to Your Neighbour's Yard?
To safely maintain your yard or work on trees on your property, you'll need help from your neighbour on certain occasions. You may need to temporarily cut power for safety reasons or gain access to your neighbour's backyard or driveway for our employees to do their work.
Getting permission from your neighbour is always a good idea if you want to avoid possible complications down the road. Contact us for access to the forms.
BEST Tree Services
in Ottawa
Years of Combined Services
Awards for Best Tree Services in Ottawa
BEST Tree Services
in Ottawa Awards
Years of Combined Services
Awards for Best Tree Services in Ottawa
NEED

HELP?
---
If you live in the Ottawa region and are in need of emergency tree removal services, stump grinding, tree pruning or hedge trimming, land clearing or help dealing with the Emerald Ash Borer, then we're the business for you. Contact Rock's Tree Service today!
Our highly trained and polite crews will quickly and efficiently address any issues you have, helping to keep your property safe and well-maintained.

"Professional and courteous, the staff at Rock's Tree Service are outstanding. Their work is fantastic, with great attention to detail. No hesitation in recommending them and I will be using them for as long as need services of this type."
"J'aimerais féliciter Roch Gendron et son équipe pour sa générosité envers notre communauté. Rock's Tree Service a fait un don significatif à une équipe d'hockey mineur de notre région pour couvrir les coûts des uniformes. Ce geste aide les jeunes de notre région à pratiquer le sport qu'ils aiment. Notre entretien fût très cordial et professionnel."
"Our company uses Rock's Tree Service for all tree services that we require and they always complete our jobs in a timely and efficient manner. Highly recommend."
"Rock's was available to come and assess my issue day of and had the work done within days with no disruption to me or my neighbours."
"I've used Rock's for several years now and not only are they priced fairly, they are upfront and honest with what is required at my properties. Professionalism, quality and timely service will always be found here."
"Professional and friendly service, the employees will go above and beyond to make sure the job is done right and at your satisfaction. You need a cedar edge trimming, a stump removal, or a dangerous tree to be taking care of. Rock's Tree Service has the equipment and knowledge to do it. A local and bilingual company you can count on."
"I would highly recommend Roch and his crew. Extremely nice , polite and friendly. Had them do a couple of jobs and very satisfied. Quick, efficient and clean up is incredible. Once the job was done we couldn't even tell they were over cutting. Keep up the.good job boys!!"
"Glad I found Rocks. Fast and at a great price. Took 22 minutes to cut, shred and clean up a large blue spruce. None of my neighbours ended up in tears."
"Team of 5 guys came, conquered and cleaned up! They were amazing. Took them less than an hour to take down my poor sick tree and grind the stump! My driveway and yard were spotless when they were gone. Very nice, professional group. Would highly recommend to anyone!"
"Super service! Courtois, safe, coran and Quick. The staff is amazing!"